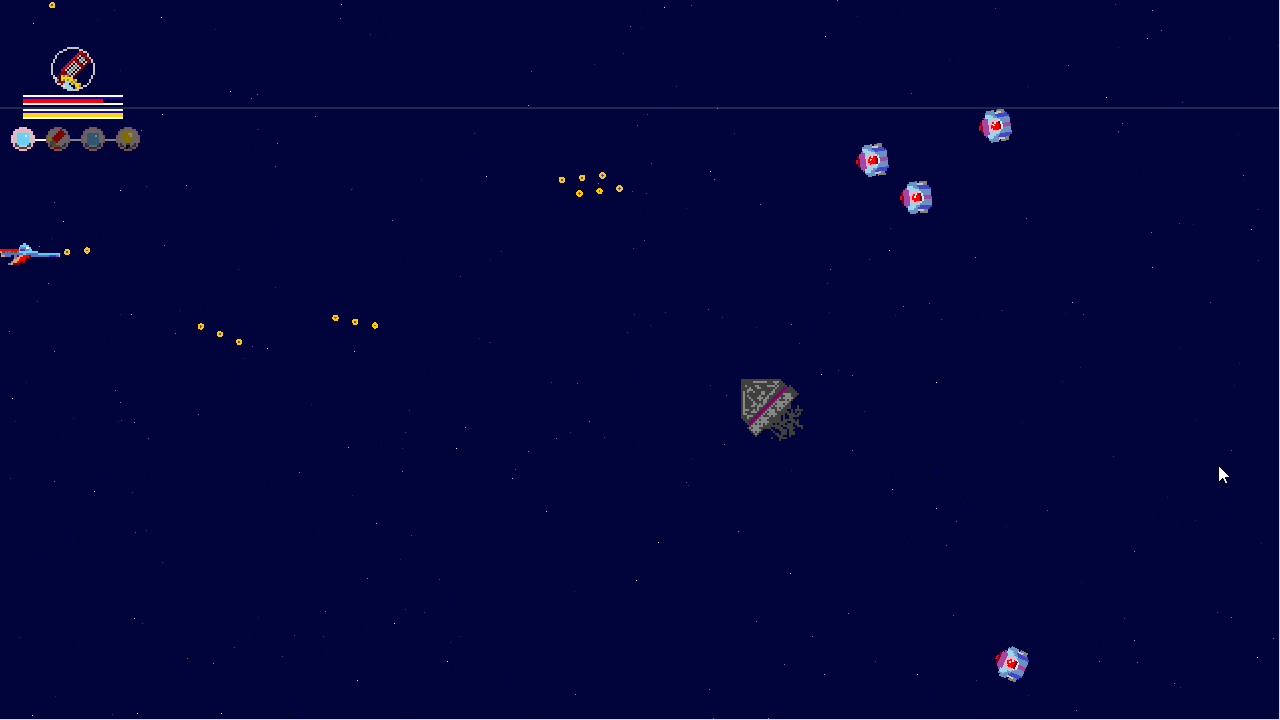 Space Jape
A downloadable game for Windows
Space Jape is an arcade style, side-scrolling space shooter game.

The primary weapons can be picked up by defeating a miniboss and there is a total of 6 primary weapons, including the starting weapon.
Each primary weapon has 3 diffrent levels and to upgrade a weapon you must collect experience that drops from enemies when they die.
The secondary weapons are a random drop from everything you kill and is a one time use based on the order you pick them up in.
The game has one single level and a boss at the end.
There is three primary ways to control the game explained below:
Style 1 (Keyboard)
Arrow keys to move ship
'Z' or 'Space' to fire primary weapons
'X' to fire secondary weapons
'C' to toggle/change primary weapons
Esc/'P' to pause
Style 2 (Keyboard/Mouse)
WASD to move ship
Mouse 1 to fire primary weapons
Mouse 2 to fire secondary weapons
Mouse Scroll or 'Q'/'E' to toggle/change primary weapons
Esc/'P' to pause
Style 3 (Controller, Xbox360)
Left stick or DPAD to move ship
'X' or Right Trigger to fire primary weapons
'A' to Left Trigger fire secondary weapons
left/right bumbers to toggle/change primary weapons
start to pause
Download
Click download now to get access to the following files:
Space Jape (Windows .zip)
29 MB